NEA's Representative Assembly delegates should either amend or reject proposals that omit vital facts and end up appearing antisemitic. ...
If we are committed to helping our students reaching their full potential, we must be commit to dismantling the obstacles society has placed in their way. ...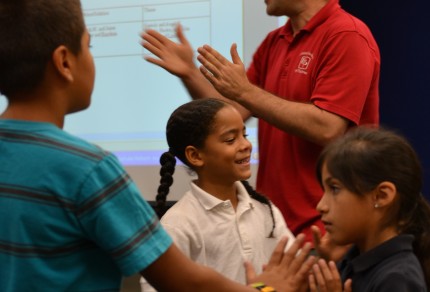 Each time I visit a school for my California education writing project, I'll post a picture or two, and a few highlights. If you subscribe to this blog, or my EdWeek Teacher blog, you can read t...
NEA and AFT tell The Washington Post they will support teachers who refuse to administer standardized tests - under certain conditions. ...